Porcelain Veneers in Mildura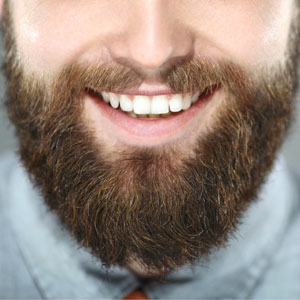 Do you want to achieve a stunning smile without the need for orthodontic work, whitening or other costly restorations? We have the perfect solution for you: Porcelain veneers, which our crafted right in our practice.
If you've ever caught yourself not smiling because you don't love the look of your teeth, we can't wait to help you learn about all that veneers can offer your smile.
What Are Veneers?
You can think of a veneer as an ultra-thin shell that's designed to fit over your natural tooth just like a fake-nail would, only much more high-end and custom to your smile.
Veneers are made out of strong porcelain material, which means you'll be able to eat, drink and speak just as you normally would. Your veneers will also be colour-matched to your natural teeth, helping them to blend in perfectly.
A patient might choose veneers to help correct any of the following, including but not limited to:
Chipped teeth
Broken teeth
Discoloured teeth
Gaps between teeth
Slightly misaligned teeth
Misshapen teeth
The first step in getting your new smile started is to visit us for a consultation, where we can see what's going on. From there, we'll look in your mouth and help determine if this is a good option for you, or if you could obtain better results with a different cosmetic treatment.
We'll then take intraoral photos and scans of your mouth which will help us to create a wax mock-up of what your final results will look like, meaning you'll be able to see exactly how your new, beautiful smile will look before anything is ever done.
If you'd like to move forward, we'll begin the process of having our machine sculpt your new veneers. After we have them made, we'll need to shave down your tooth ever so slightly in order to cement them in place. Before doing so, we'll make sure you love the look, can speak well and that they feel comfortable.
If all is well, we'll cement them in place and you'll leave with a stunning smile! The entire process is pain free, as we'll provide you with numbing gel and a local anaesthetic injection so that you don't feel a thing-don't worry, this will wear off in just a few short hours and you'll be fully able to enjoy your new smile.
Made in Our Advanced On-site Lab
We're proud to have an incredibly advanced machine on-site that can craft your veneers, making the process much quicker than other practices who have to send your moulds and scans elsewhere to make them.
Schedule Your Visit
We'd love to meet with you and discuss your cosmetic dental goals to determine if you're a candidate for veneers. If you have any questions about the process, please don't hesitate to give us a call or contact us to book your visit today.
We can't wait to welcome you into our care and give you a stunning smile.
Book today!
CONTACT US »

Porcelain Veneers Mildura | (03) 5022 2933