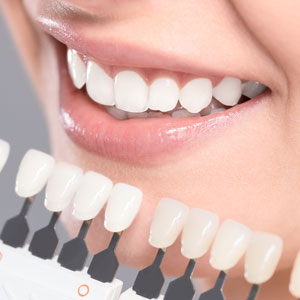 Teeth Whitening at Tankard Dental
As the most-requested procedure in cosmetic dentistry, Tankard Dental offers teeth whitening in Mildura. Brighten your smile safely and effectively with our in-chair and take-home solutions.
Achieving that Hollywood Look
Though many over-the-counter options are offered, our whitening procedures are supervised by fully qualified professionals, producing better results that look natural in a small amount of time.
We'll start by checking out your teeth and ensuring you're a proper candidate. If you choose the in-chair whitening, you'll be here for about an hour and see immediate results. You may prefer to do it at home over time, which involves custom-made moulds that are used during a two-week period.
Do I Have to Worry About Side Effects?
Tooth sensitivity is a common result, though it's usually temporary. With store-bought kits, you may see irritation of the gums because the tray isn't custom-created to your teeth.
You want to love your results, so having your whitening supervised by a professional is the best bet for a look that's bright yet natural.
CONTACT US »
Get started on a shining smile. Contact us today! Same-day visits are available.

Teeth Whitening Mildura | (03) 5022 2933