About Tankard Dental in Robinvale
Tankard Dental was founded 30 years ago, soon branching out to multiple locations. We're one of the largest practices in Victoria, with nine dentists, two dental hygienists and visiting surgeons that serve the needs of our patients.
Keeping Your Smile Beautiful at Any Age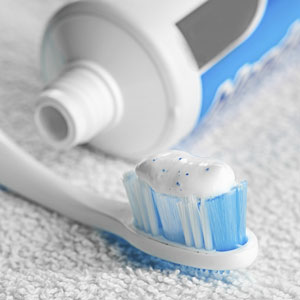 At our Robinvale location, all ages are welcome, from 18-month-olds to those in their 90s. Our goal is to prevent future dental issues from occurring with regular checkups, and we provide a broad range of additional services to help you if you need further services. We can even give you hospital access in case you require general anaesthesia for your procedure. In-chair IV sedation and nitrous oxide are also available.
We're passionate about providing superior dentistry to the Robinvale community. We believe in giving back to the area and sponsor many area hockey, football, netball and tennis teams; additionally, we raise funds for the Cancer Society and the Lucas Foundation.
The Convenient Care You Need
With a laboratory on-site at our modern premises, we create crowns, bridges, dentures and mouthguards in the practice. You can have many services done the same day such as denture repair or fabrication. If you participate in a sport, you can protect your dentition with a custom-created mouthguard. X-ray machines are also located on-site.
MEET THE TEAM »

Giving Children and Adults a Pleasant Experience
We love providing dental care to children, who can learn healthy habits from a young age. By starting early and having regular checkups, they won't develop any anxiety associated with the dentist and will require less invasive treatments than in past generations.
We also do kinder talks and school visits. If your child is eligible for the Child Dental Benefits Schedule, you won't have to pay any out-of-pocket costs for their care. With a children's play area, an Xbox, PlayStation® and television in the ceiling and reception area, our clinic is an enjoyable place for all.
Contact us today to book your time with our experienced team! We offer same-day appointments and are in-network with many health funds.

Dentist Robinvale VIC | (03) 5026 3536