Meet the Tankard Dental Team
Dr Daniel Tankard, Dentist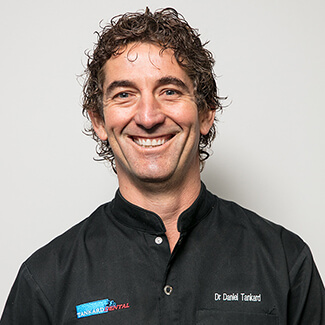 Inspired by his father, Dr David Tankard who graduated from Liverpool University in 1964, Dr Daniel set out to become a dentist, choosing The University of Adelaide to complete his schooling.
At Tankard Dental , Dr Tankard enjoys meeting all kinds of patients and helping them overcome pain while improving their oral health. He particularly enjoys treating nervous patients as he's been known to help them overcome their fear of the dentist! He is a current member of the following organisations:
Outside of the practice, Dr Tankard enjoys spending time with his family, especially his son, Layne, who is a competitive swimmer, and twin daughters Jayda and Emersyn.


Dr Radisav Bozovic, Dentist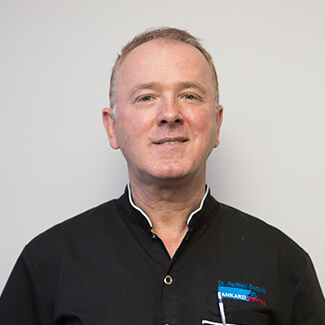 For the past 17 years, Dr Bozovic has been with Tankard Dental , striving to provide the most professional, effective and quality dental care possible. As a senior dentist with our practice, he has the necessary skills and experience needed to accomplish your goals. Before joining Tankard Dental , Dr. Bozovic worked in Europe after graduating from Otago in New Zealand.
Dr. Bozovic has a special interest in endodontics, crowns and bridges.
When he isn't in the practice crafting beautiful smiles for patients, he enjoys exploring all that Mildura has to offer as well as spending time with his beautiful wife and children.
Get to know more about Dr Bozovic when you book your appointment with our practice. We look forward to meeting you and helping you achieve your goals in oral health for life!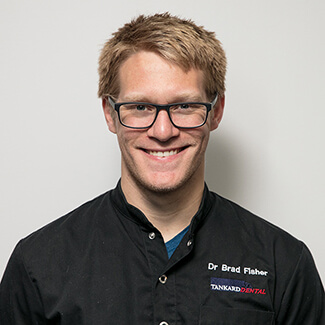 Dr Bradley Fisher, Dentist
Dr Bradley joined the Tankard Dental team after completing his Bachelor in Dental Surgery in 2016. Dr Bradley loves that no two days are ever the same at the practice, and he's pleased to share his love of the field with all types of patients across a variety of treatment plans.
In Mildura, Dr Bradley is active in sports and considers himself a "foodie" as he enjoys trying new local restaurants. Learn more about Dr Bradley and how he can make a positive impact on your smile when you book an appointment.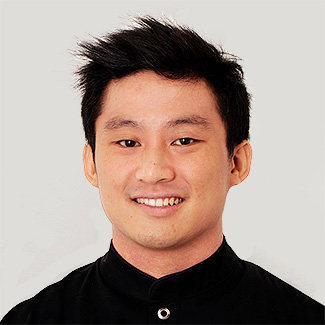 Dr Ryan Nguyen, Dentist
Dr. Ryan was raised in Melbourne, attended and graduated from James Cook University, receiving his Bachelor of Dental Surgery in 2019. Dr. Ryan enjoys a range of procedures and has a special interest in restorative procedures including direct composites and indirect crowns. Outside of work Dr. Ryan loves playing table tennis, badminton and basketball.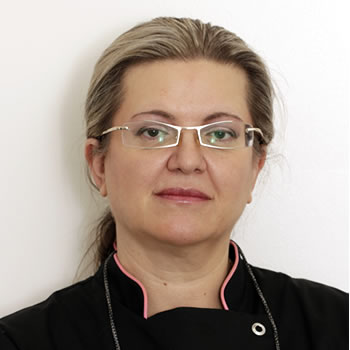 Dr Tanja Bozovic, Dentist
Dr Tanja has been residing in Mildura since 1999, and loves living in Sunraysia. She has been practicing dentistry in Mildura since 2006. She is very passionate about dentistry and helping her patients reach their oral health goals.
In her spare time, Dr Tanja loves travelling, reading history and spending time with her family.

Dr Abhishek, Dentist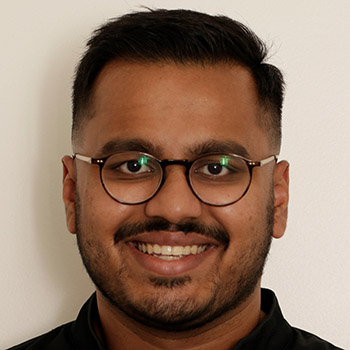 Dr Abhishek graduated from the University of Adelaide with several awards, including an award for excellence in Endodontics by the American Association of Endodontists. Dr Abhishek grew up in Canada, inspired by his mother who is an Orthodontist and his family in health care, Dr Abhishek knew he wanted to be a dentist from an early age and moved to Adelaide in 2016. Dr Abhishek aims to provide excellent, thorough and personalised care for all his patients and has been described by patients as a gentle and caring dentist. Dr Abhishek regularly attends continuing education courses and has a special interest in endodontics, restorative dentistry and oral surgery.
Outside of dentistry, Dr Abhishek enjoys playing sports and board games, exploring local cafes and restaurants and all that Mildura has to offer.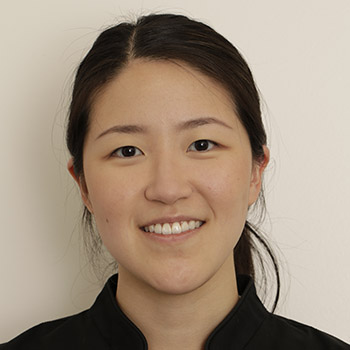 Dr Silvia, Dentist
Dr Silvia grew up on the Northern Beaches in Sydney, and graduated from The University of Adelaide with a passion for aesthetic and restorative procedures. A friendly dentist had a large influence on her early experiences as a dental patient herself, and Dr Silvia strives to create that relaxed experience for her own patients. She has recently made the move to Mildura where she is loving the laidback lifestyle.
You will find Dr Silvia on the weekends watching local sports, grabbing coffee or exploring what Victoria has to offer. With Dr Silvia's empathetic approach to dentistry you will feel at ease during your dental visits.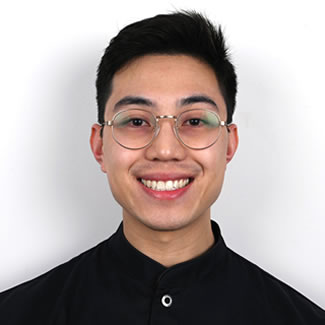 Dr Tony Tran, Dentist
Dr Tony graduated from James Cook University (Cairns), receiving his Bachelor of Dental Surgery in 2019. He has gained clinical experience in a number of locations including Cairns, Darwin, Townsville, Sunshine Coast and Kaohsiung (Taiwan). Dr Tony has a special interest in dentofacial aesthetics and cosmetic dentistry, and is currently undertaking a Postgraduate Diploma in Aesthetic and Restorative Dentistry with The Australasian College of Dental Practitioners. He is truly passionate about the 'art' of dentistry and providing minimally-invasive solutions that not only look good, but also function well long-term.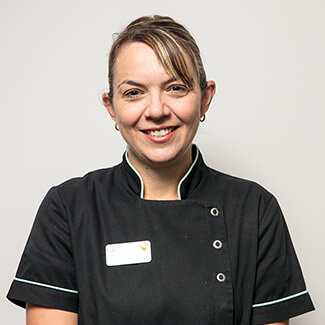 Amanda Morello, Hygiene Therapist
Amanda comes to Tankard Dental after graduating from Adelaide University, SA in 2011. Ever since, she has enjoyed helping patients love their smiles and feel better about their healthy teeth.
In order to provide the best care for her the patients at our practice, Amanda regularly attends continuing education courses each year. Outside of the practice, Amanda is involved in many sporting groups including MFNC for netball along with her children.


Michelle Price, Hygiene Therapist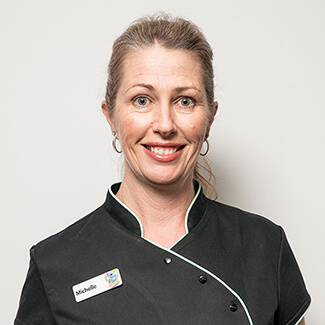 When Michelle was in high school, she had the opportunity to meet with a counselor from a local college who spoke about the field of dentistry. Initially thinking a career as a nurse or physiotherapist was the path for her, Michelle grew more and more interested in dentistry. After learning more about becoming a hygienist, she decided that it was the perfect fit for her.
Michelle received her Therapy certification in 1992 and her Hygienist certification in 2006. At Tankard Dental , Michelle enjoys working with patients and helping them learn about the importance of oral health.
Outside of the practice, Michelle is a busy mother of three who enjoys spending time outside with her family, cooking and going to the gym.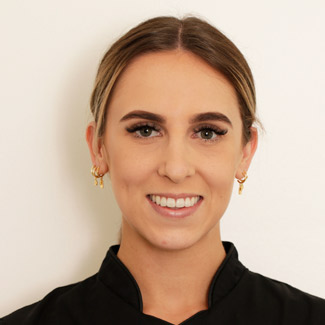 Keeley Hawkes, Hygiene Therapist
Keeley is a recent graduate Oral Health Therapist who undertook her studies at La Trobe University in Bendigo. Keeley's bachelor degree allows her to complete check-ups and treat dental decay and gum disease in patients of all ages. Keeley enjoys working in a regional setting and is passionate about enhancing dental education in every single patient she sees. Outside of dentistry Keeley enjoys group fitness classes and various water sports on the mighty Murray River.
Keeley is a member of the Australian Oral Health Therapists Association and is committed to continually expanding her knowledge in the world of dentistry.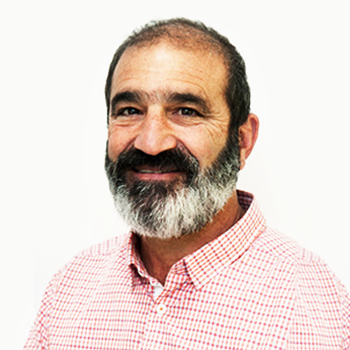 Dr Tony Mavrokokki, Dentist
Graduating from the University of Adelaide in 1977 with a Bachelor of Dental Surgery, Dr Mavrokokki worked in private practice for seven years before serving as a senior lecturer in oral surgery. He also worked in the Special Needs unit at the Adelaide Dental Hospital for 15 years. His experience has given him insight into comprehending how to manage patients who are medically compromised.
To further his education, Dr Mavrokokki earned a Graduate Diploma in Clinical Dentistry (Oral Medicine) in 2004. This highly capable and caring dentoalveolar surgeon has a particular interest in all facets of minor oral surgery.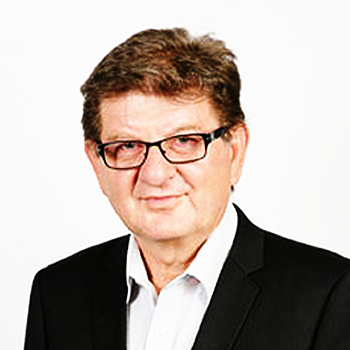 Dr Arthur Drouganis, Periodontist & Implant Surgeon
Possessing more than 30 years of experience, Dr Drouganis is a highly accomplished periodontist. He spent the first half of his dental career serving as a general dentist. Then he decided to specialise in periodontics and dental implantology.
He earned both undergraduate and postgraduate degrees from Adelaide University and has had papers published on periodontics topics in national and international journals. Dr Drouganis enjoys educating future dental professionals and has conducted postgraduate courses at Adelaide University. He also has served as an undergraduate tutor.
To get his patients the best possible results, Dr Drouganis uses a variety of state-of-the-art techniques.
Tankard Dental Support, Nurse, and Lab Teams
Excellent Dental Care
Our highly trained dental services team is ready to help you achieve the smile you've been dreaming of. With dental services ranging from children's dentistry to dentures and everything in between, we can help every member of your family with their oral health.
EXPLORE DENTAL SERVICES »

Tankard Dental Team | (03) 5022 2933