In-chair Sedation at Tankard Dental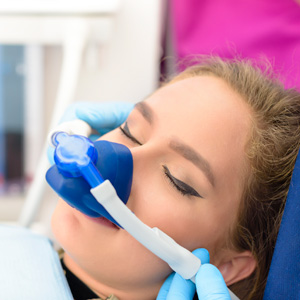 If you've been avoiding dental care for years and start to feel nervous at the mere idea of visiting a dental office, we understand! The Tankard Dental team wants to ensure that you can complete the necessary procedures comfortably. We offer in-chair sedation so that you get the care you need without fear.
A Worry-free Experience
You'll be conscious during the procedure. The different sedation options offered include
Inhalation sedation. Laughing gas, or nitrous oxide, is breathed in through a mask that blocks out pain with no side effects afterwards.
IV sedation. Delivered directly to your bloodstream, you'll be put into a relaxed state and may remember little of the procedure.
Oral sedation. You'll take a pill the night before a procedure, then again an hour beforehand. A calming, drowsy effect is the result.
If it sounds like sedation dentistry might be right for you, contact us today to discuss it further. We welcome emergency cases.
CONTACT US »


Tankard Dental | Sleep Dentistry Ouyen, Robinvale | (03) 5022 2933